Saree may be a traditional Indian dress, but that hasn't stopped women from other parts of the world from trying out this beautiful outfit. Saree is very much in fashion these days and once a woman learns to drape a saree completely, there is no other outfit that she would want to wear. While Indian celebs manage to totally pull off sarees on various occasions, there are some Hollywood celebs who wore saris and made a strong special appearance.
10. Oprah Winfrey
When the world renowned talk show host and CEO of Harpo Inc decided to visit India, she certainly turned heads with an elegant red silk kanjeevaram. She also wore a matte bottle green sari which was matching with the black choli. Oprah looked very classic and formal with her chic look. Here the simple design of the saree and its classy look made everyone stand out and pay attention to this beautiful diva.
9. Julia Roberts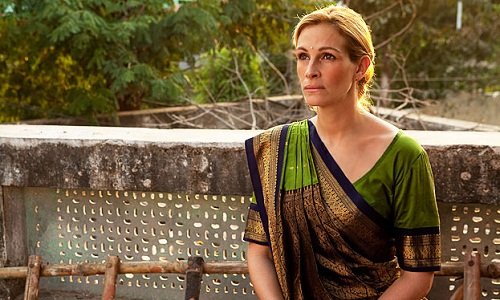 When beautiful lady Julia Roberts decided to don a saree on her trip to India, her jaws were definitely dropping. Julia looked gorgeous in a silk bottle green sari with grace and fine written all over it. Julia looked stunning in her on-screen counselor avatar and exudes power and style in a sari like no other Hollywood actress. Looking at Julia's combination in a green silk sari, it seems like a combination in heaven.
8. Victoria Beckham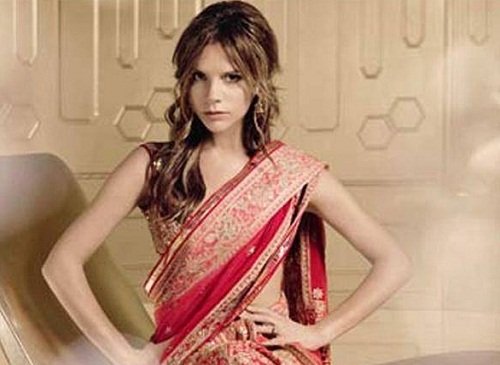 Mrs Beckham, who is known for making some strong fashion statements, managed to impress a large number of people by posing for the cover of Vogue wearing a sari. She looked very classy in the red saree which resembled the wedding saree with all the zari and zardozi designs. She also chose a very chic blouse to match her saree perfectly.
7. Alyssa Milano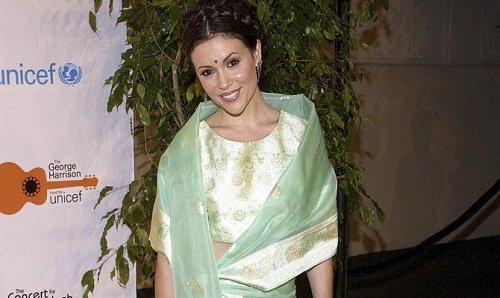 Alyssa Milano stunned everyone when she decided to wear a saree on her recent trip to India. What shocked the world even more was that she chose to wear the saree as a kimono jacket. She chose to pair it with a tank top and blended the two to get a nice desi avatar. She even topped the look with a bindi on her forehead and minimal makeup. Alyssa definitely knew how to make a style statement without saying much. The beautiful fall of the pallu and the stunning back design made Alyssa look even better.
6. Madonna
This pop diva knows her style and she pulls off any outfit with grace. When Madonna wore a blue chiffon sari, she got a lot of appreciation for it. She embraced it with her own unique style and she carried the saree with grace and finesse. She also wore bangles and a very ethnic neck piece to match her outfit perfectly.
5. Elizabeth Hurley
Elizabeth Hurley has always been known for her style and fashion sense. So it came as no surprise to others when she recently decided to wear a pink designer saree to a charitable event. Elizabeth Hurley looked stunning, to say the least. Her saree has a stylish cut choli and exquisite zari work on the saree. The pink color that made up the lace border and base looked fabulous on Elizabeth Hurley. To say that Elizabeth Hurley looked perfect in a sari would be an understatement.
4. Paris Hilton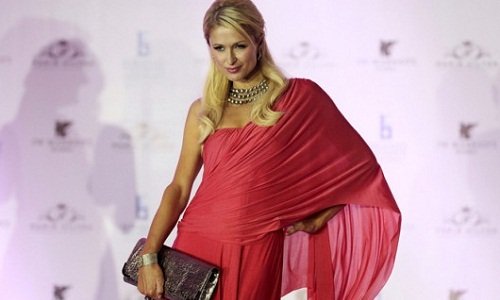 When the millionaire socialite decided to wear a saree, she made it a style statement abroad. Paris Hilton wore a Tarun Tahiliani outfit which looked very simple and beautiful. Her saree was embellished with some pearls and was a chiffon saree which was flowing perfectly from Paris Hilton's body.
3. Naomi Campbell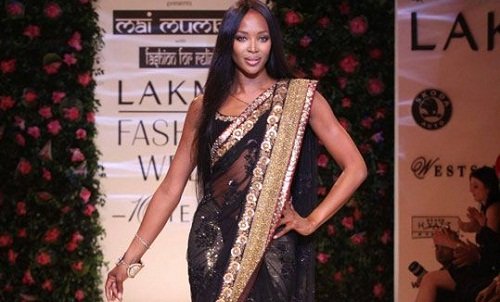 Naomi Campbell dispels the old concept that fair is beautiful. The dark skinned supermodel has ruled the ramp for years and is one of the most respected models ever. When Naomi Campbell decided to wear a black stunning embossed saree designed by Sabyasachi, she looked gorgeous and gorgeous. Naomi Campbell stunned the ramp with her sari of choice and the way she pulled it off. This style statement of hers will surely become a topic of discussion in the years to come.
2. Nicole Scherzinger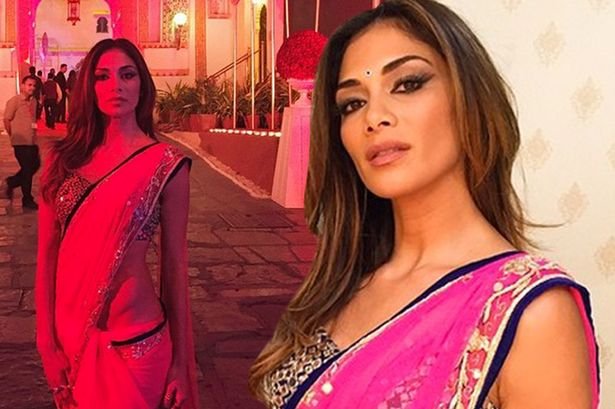 When Pussy Cat Doll singer Nicole Scherzinger challenged all the boys to have hot girlfriends like her, she went a step further and wooed them with a sizzling black and gold sari. Nicole Scherzinger stunned all the men and looked gorgeous in her sari avatar. She looked stunning and classy in every way a woman should look in a saree. After seeing her in this beautiful black saree, every man would wish to have a girlfriend like her.
1. Pamela Anderson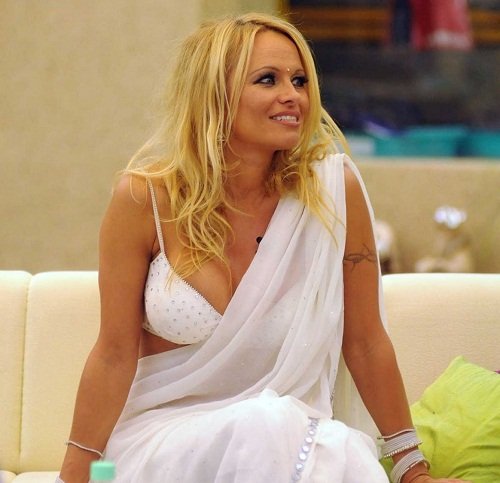 When Pam entered the Bigg Boss house she wore a white sari paired with a backless blouse which managed to show off Pam's curves perfectly. She looked very beautiful in this outfit and she carried it well.
save
save